Glyph Star
Viridian Jewel

16% increased Damage with Daggers
5% increased maximum Life
Attacks have 3% chance to cause Bleeding
15% increased Bleeding Duration

Place into an allocated Jewel Socket on the Passive Skill Tree. Right click to remove from the Socket.

~price 10 chaos

Belt of the Deceiver
Heavy Belt

Requires Level

20



6% increased Strength
6% increased Intelligence

24% increased Global Physical Damage
You take 30% reduced Extra Damage from Critical Strikes
+32 to maximum Life
+14% to all Elemental Resistances
Nearby Enemies are Intimidated
Corrupted

In battle, virtue matters not.
Only victory.

~price 1 exalted

Apocalypse Ruin
Crimson Jewel

4% increased Attack Speed
7% increased maximum Life
12% increased Freeze Duration on Enemies
4% chance to Freeze

Place into an allocated Jewel Socket on the Passive Skill Tree. Right click to remove from the Socket.

~price 12 chaos

Vaal Caress
Bronzescale Gauntlets

Requires Level

27

,

22

Str,

22

Dex



+2 to Level of Socketed AoE Gems



+2 to Level of Socketed Vaal Gems
136% increased Armour and Evasion
+58 to maximum Life
+40% to Cold Resistance
You gain Onslaught for 5 seconds on using a Vaal Skill
Corrupted

"The gems are strangely human at times.
They simply love to be held."
- Doryani, First Seer to the Queen

~price 5 exalted

Pandemonium Scar
Cobalt Jewel

4% increased Cast Speed with Lightning Skills
+10% to Global Critical Strike Multiplier
8% increased Trap Throwing Speed

Place into an allocated Jewel Socket on the Passive Skill Tree. Right click to remove from the Socket.

~price 20 chaos

Dread Band
Sapphire Ring

Requires Level

60





+23% to Cold Resistance



+295 to Accuracy Rating
+55 to maximum Mana
+17% to Cold Resistance
+15 Life gained for each Enemy hit by your Spells

~price 15 chaos

Plague Hold
Ruby Ring

Requires Level

60





+20% to Fire Resistance



+21 to Dexterity
Adds 13 to 27 Fire Damage to Attacks
+37 to maximum Life
58% increased Mana Regeneration Rate
Curse Enemies with Despair on Hit, with 20% increased Effect

~price 10 chaos

Vortex Pendant
Onyx Amulet

Requires Level

56





+10 to all Attributes



Grants Level 22 Haste Skill
+3 to all Attributes
0.7% of Physical Attack Damage Leeched as Mana
Gain 11% of Physical Damage as Extra Lightning Damage
6% chance to gain a Power, Frenzy or Endurance Charge on Kill

~b/o 20 chaos

Sol Scar
Cobalt Jewel

+9 to Dexterity and Intelligence
11% increased Spell Damage
14% increased Critical Strike Chance with Fire Skills
+15% to Critical Strike Multiplier with Fire Skills

Place into an allocated Jewel Socket on the Passive Skill Tree. Right click to remove from the Socket.

~price 10 chaos

Hubris Circlet

Requires Level

69

,

154

Int



Pride has 15% reduced Reservation



~price 1 exalted

Ancient Prism
Ghastly Eye Jewel

Requires Level

38



+23 to maximum Life
Minions have +7% to Chaos Resistance
Minions deal 12 to 16 additional Cold Damage
2% additional Physical Damage Reduction if you weren't Damaged by a Hit Recently

Place into an Abyssal Socket on an Item or into an allocated Jewel Socket on the Passive Skill Tree. Right click to remove from the Socket.

~price 25 chaos

Phoenix Wisdom
Cobalt Jewel

20% increased Burning Damage
26% increased Minion Accuracy Rating

Place into an allocated Jewel Socket on the Passive Skill Tree. Right click to remove from the Socket.

~price 3 chaos

Brood Grip
Amethyst Ring

Requires Level

54





+23% to Chaos Resistance



5% increased Fire Damage
Regenerate 11.9 Life per second
15% increased Rarity of Items found

~price 3 chaos

Enthralling Lens
Murderous Eye Jewel

Requires Level

37



8 to 15 Added Cold Damage with Sword Attacks
7% increased Cast Speed if you've dealt a Critical Strike Recently
2% chance to Dodge Attack and Spell Hits if you've been Hit Recently

Place into an Abyssal Socket on an Item or into an allocated Jewel Socket on the Passive Skill Tree. Right click to remove from the Socket.

~price 10 chaos

Eagle Eye
Cobalt Jewel

+3% to Fire Damage over Time Multiplier
15% increased Mana Regeneration Rate
3% reduced Mana Cost of Skills

Place into an allocated Jewel Socket on the Passive Skill Tree. Right click to remove from the Socket.

~price 10 chaos

Entropy Span
Two-Toned Boots

Requires Level

70

,

62

Str,

62

Dex



+12% to Fire and Cold Resistances





90% increased Critical Strike Chance if you haven't Crit Recently



30% increased Armour and Evasion
+44% to Fire Resistance
+38% to Lightning Resistance
34% increased Stun and Block Recovery

~price 15 chaos

Eagle Needle
Imbued Wand

Physical Damage:

29-53


Critical Strike Chance:

7.00%


Attacks per Second:

1.67



Requires Level

60

,

188

Int



36% increased Spell Damage



+19% to Fire Damage over Time Multiplier
11% increased Attack Speed
100% increased Critical Strike Chance for Spells
+1 to Level of all Chaos Spell Skill Gems
0.23% of Physical Attack Damage Leeched as Life
Gain 10% of Cold Damage as Extra Chaos Damage

~price 10 chaos

Golem Anthem
Harmonic Spirit Shield

Requires Level

65

,

159

Int



10% increased Spell Damage



+65 to maximum Life
24% increased Mana Regeneration Rate
+15% to all Elemental Resistances
+45% to Cold Resistance

~price 20 chaos

Foul Fang
Murderous Eye Jewel

Requires Level

25



2 to 3 Added Physical Damage with Dagger Attacks
3% chance to Blind Enemies on Hit with Attacks
Damage Penetrates 2% Elemental Resistance if you haven't Killed Recently

Place into an Abyssal Socket on an Item or into an allocated Jewel Socket on the Passive Skill Tree. Right click to remove from the Socket.

~price 25 chaos

Dire Crown
Hubris Circlet

Requires Level

69

,

154

Int



+2 to Level of Socketed Aura Gems



+49 to maximum Energy Shield
37% increased Energy Shield
+87 to maximum Life
14% increased Stun and Block Recovery
Corrupted

~price 2 exalted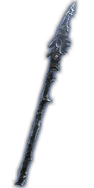 Pain Roar
Synthesised Judgement Staff

Physical Damage:

73-136


Critical Strike Chance:

6.50%


Attacks per Second:

1.30


Weapon Range:

13



Requires Level

68

,

76

Str,

76

Int



5% chance to deal Double Damage



32% reduced Attribute Requirements
8% increased Fire Damage
+31% to Global Critical Strike Multiplier
+141 to maximum Mana

~price 1 exalted

Circle of Regret
Synthesised Topaz Ring

Requires Level

52



8% increased Cold Damage
11% increased Lightning Damage

+30 to Intelligence
Adds 1 to 53 Lightning Damage
+22% to Lightning Resistance
Herald of Thunder has 17% reduced Reservation
53% increased Lightning Damage while affected by Herald of Thunder

I sacrificed a life of love for one of responsibility, so that she,
and others like her, might be kept safe.

~price 20 chaos

Vortex Leash
Studded Belt

Requires Level

60





26% increased Stun Duration on Enemies



You take 24% reduced Extra Damage from Critical Strikes
+43% to Cold Resistance
+36% to Lightning Resistance
13% increased Elemental Damage
-31 Physical Damage taken from Attack Hits

~price 10 chaos

Rune Spire
Imbued Wand

Physical Damage:

29-53


Critical Strike Chance:

7.00%


Attacks per Second:

1.50



Requires Level

60

,

188

Int



37% increased Spell Damage



Adds 9 to 14 Cold Damage
Adds 2 to 35 Lightning Damage to Spells
107% increased Critical Strike Chance for Spells
+10% to Global Critical Strike Multiplier
7% chance to Freeze

~price 10 chaos

Oblivion Finger
Coral Ring

Requires Level

64





+30 to maximum Life



+12 to all Attributes
Adds 5 to 12 Physical Damage to Attacks
39% increased Mana Regeneration Rate
Curse Enemies with Vulnerability on Hit, with 32% increased Effect

~price 1 exalted

Maelström Beads
Gold Amulet

Requires Level

65





18% increased Rarity of Items found



+42 to Strength
+83 to maximum Life
15% increased Rarity of Items found
Damage Penetrates 10% Fire Resistance

~price 14 chaos

Phoenix Ruin
Crimson Jewel

16% increased Fire Damage
3% increased Attack Speed
0.24% of Physical Attack Damage Leeched as Life
Corrupted

Place into an allocated Jewel Socket on the Passive Skill Tree. Right click to remove from the Socket.

~price 5 chaos

Sol Shine
Viridian Jewel

16% increased Damage with Claws
+18% to Critical Strike Multiplier with Cold Skills
10% increased Area Damage
+12% to Fire and Cold Resistances

Place into an allocated Jewel Socket on the Passive Skill Tree. Right click to remove from the Socket.

~price 10 chaos

Enthralling Prism
Searching Eye Jewel

Requires Level

40



Adds 2 to 5 Physical Damage to Attacks
+9% to Global Critical Strike Multiplier
+29 to maximum Mana

Place into an Abyssal Socket on an Item or into an allocated Jewel Socket on the Passive Skill Tree. Right click to remove from the Socket.

~price 5 chaos

Hrimsorrow
Goathide Gloves

Requires Level

9

,

17

Dex

+30 to Strength
Adds 7 to 15 Cold Damage to Spells and Attacks
+46 to Evasion Rating
+23% to Cold Resistance
50% of Physical Damage Converted to Cold Damage
Reflects 10 Cold Damage to Melee Attackers

Of ancient giants, none remain,
Their only trace is timeless pain.

~price 15 chaos

Wrath Knuckle
Ruby Ring

Requires Level

60





+30% to Fire Resistance



18% increased Melee Damage
+31 to maximum Mana
+13% to all Elemental Resistances
+42% to Fire Resistance
Curse Enemies with Flammability on Hit, with 20% increased Effect

~b/o 1 exalted

Sorrow Dome
Eternal Burgonet

Requires Level

69

,

138

Str



30% increased Forbidden Rite Projectile Speed



+50 to Strength
+33 to Intelligence
33% increased Armour
+6% to Cold Resistance
14% increased Stun and Block Recovery

~price 20 chaos

Loath Cut
Cobalt Jewel

+8 to Dexterity and Intelligence
15% increased Critical Strike Chance with Lightning Skills
+13% to Critical Strike Multiplier for Spells

Place into an allocated Jewel Socket on the Passive Skill Tree. Right click to remove from the Socket.

~price 10 chaos

Torchoak Step
Antique Greaves

Quality:

+8%



Requires Level

37

,

67

Str

104% increased Armour
41% increased Totem Life
25% increased Movement Speed
48% increased Totem Placement speed
Totems Reflect 25% of their maximum Life as Fire Damage to nearby Enemies when Hit

Centuries ago, there existed a unique grove imbued with ancestral fire.
As with all things, the Karui used its wood for war.

~price 10 chaos

Phoenix Whorl
Two-Stone Ring

Requires Level

48



Grants Level 21 Anger Skill
Discipline has 16% increased Aura Effect

Adds 14 to 25 Fire Damage to Attacks
+65 to Evasion Rating
+41 to maximum Mana
+15% to all Elemental Resistances
+31% to Cold Resistance
Corrupted

~price 20 chaos

Miracle Fist
Conjurer Gloves

Requires Level

65

,

79

Int

Socketed Gems are supported by Level 20 Faster Projectiles
Adds 3 to 5 Physical Damage to Attacks
+1 Mana gained on Kill
28% increased Projectile Speed
4% chance to gain a Frenzy Charge on Kill

~price 10 chaos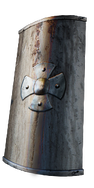 Havoc Ward
Colossal Tower Shield

Quality:

+43%



Requires Level

68

,

159

Str



+13 to maximum Life



+264 to Armour
139% increased Armour
+11% to Lightning Resistance
15% increased Stun and Block Recovery

~price 90 chaos

Empyrean Ward
Spiked Round Shield

Requires Level

67

,

59

Str,

59

Dex



60% increased Block Recovery



Socketed Gems have 15% reduced Reservation
+39 to maximum Life
9% increased maximum Life
+20% to Fire Resistance
5% reduced Damage taken from Damage Over Time

~price 15 chaos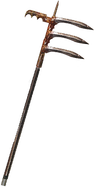 Fleshripper

Physical Damage:

97-152


Critical Strike Chance:

7.50%


Attacks per Second:

1.20


Weapon Range:

13



Requires Level

70

,

156

Str,

84

Dex



50% increased Critical Strike Chance



~price 1 exalted

Necropolis Map

Travel to this Map by using it in a personal Map Device. Maps can only be used once.



Unidentified



~price 5 chaos

Herald of Agony

Quality:

+7%



Requires Level

70

,

155

Dex



Grants a buff giving more poison damage and a chance to inflict poison. When you poison an enemy while you have this buff, you gain Virulence, and summon an Agony Crawler minion that uses projectile and area attacks. You will lose Virulence over time, at a rate which increases the more Virulence you have. The minion will die when you have no Virulence.



Maximum 1 Summoned Agony Crawler
7% increased Minion Movement Speed
Grants 20% chance to Poison on Hit
Grants Virulence when you Poison an Enemy
Grants 10% more Poison Damage
Maximum 40 Virulence
Agony Crawler has 3% increased Attack Speed per Virulence you have
Agony Crawler deals 9% increased Physical Damage per Virulence you have
Agony Crawler has 45 to 84 Added Physical Damage per Virulence you have
Minions cannot Taunt Enemies

Place into an item socket of the right colour to gain this skill. Right click to remove from a socket.

~price 3 chaos

Reckoning

Quality:

+20%



Requires Level

4

,

16

Str



Perform a swift counter-attack against enemies in a cone shape when you block with your shield.



2 to 3 Added Attack Physical Damage
10% increased Area of Effect
Trigger this Skill when you Block
You cannot use this Attack directly

Place into an item socket of the right colour to gain this skill. Right click to remove from a socket.

~price 3 chaos

Dragon Splitter
Siege Axe

Physical Damage:

38-70


Critical Strike Chance:

5.00%


Attacks per Second:

1.90


Weapon Range:

11



Requires Level

66

,

119

Str,

82

Dex

Adds 69 to 121 Chaos Damage
27% increased Attack Speed
1.18% of Physical Attack Damage Leeched as Life
0.22% of Physical Attack Damage Leeched as Mana
24% increased Stun Duration on Enemies
+476 to Accuracy Rating

~price 10 chaos

Doom Noose
Gold Amulet

Requires Level

60





20% increased Rarity of Items found



5% increased Intelligence
12% increased Fire Damage
Adds 1 to 15 Lightning Damage to Attacks
+27 to maximum Mana
Purity of Lightning has 27% reduced Reservation

~price 1 exalted

Blighted Shore Map

Area is infested with Fungal Growths Map's Item Quantity Modifiers also affect Blight Chest count at 20% value
Natural inhabitants of this area have been removed

Travel to this Map by using it in a personal Map Device. Maps can only be used once.

~price 40 chaos

Frostbite

Quality:

+10%



Requires Level

72

,

70

Dex,

100

Int



Curses all targets in an area, lowering their cold resistance and giving them a chance to be frozen when hit.



Base duration is 11.00 seconds
Curse gains 10 Doom per second if you Cast this Spell yourself
+10 to radius
Cursed enemies have -45% to Cold Resistance
Hits against Cursed Enemies have +25% chance to Freeze
Freezes on Cursed enemies have 10% increased Duration
Corrupted

Place into an item socket of the right colour to gain this skill. Right click to remove from a socket.

~price 23 chaos

Fate Grasp
Ruby Ring

Requires Level

65





+22% to Fire Resistance



+53 to Strength
+76 to maximum Life
2% increased maximum Life
64% increased Mana Regeneration Rate
8% increased Rarity of Items found

Decay Support

Requires Level

70

,

48

Dex,

70

Int



Supports any skill that hits enemies.





Supported Skills inflict Decay on Hit, dealing 843 Chaos Damage per second for 8 seconds



This is a Support Gem. It does not grant a bonus to your character, but to skills in sockets connected to it. Place into an item socket connected to a socket containing the Active Skill Gem you wish to augment. Right click to remove from a socket.

Havoc Spark
Conjurer Boots

Requires Level

67

,

94

Int

Socketed Gems are Supported by Level 20 Fortify
+25 to Intelligence
+47% to Lightning Resistance
+28% to Chaos Resistance

~price 30 chaos

Plague Drop
Cobalt Jewel

+10 to Strength and Intelligence
15% increased Totem Damage
16% increased Cold Damage
11% increased Area Damage

Place into an allocated Jewel Socket on the Passive Skill Tree. Right click to remove from the Socket.

~price 30 chaos

Kraken Curio
Cobalt Jewel

+8 to all Attributes
5% increased maximum Life
12% increased Mana Regeneration Rate
Attacks have 4% chance to cause Bleeding
13% increased Bleeding Duration
Corrupted

Place into an allocated Jewel Socket on the Passive Skill Tree. Right click to remove from the Socket.

~price 20 chaos